Automation for productivity
Repetitive and tedious work is the cause of low productivity.
How do you solve this problem?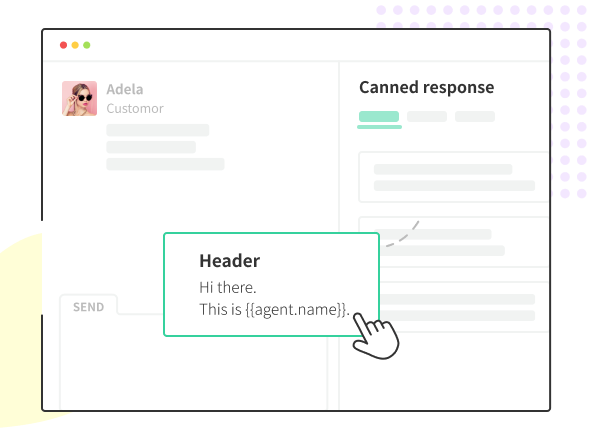 Productivity
Canned response
Create canned replies in advance for greetings or frequently asked questions. With placeholders, provide customized answers that are personalized.

Organize canned replies with folders and choose your favorites for quick use.

Share your replies with your team. This will increase the scope of work across the whole team.
Real-time notification
Connect
Connect the company's business messenger with OQUPIE. We'll send you a notification so you don't miss a single ticket.

You can set detailed notifications related to customer support such as new inquiries, replies, assigning and more.

With only a few clicks, connect business messengers like Slack, Telegram and JANDI.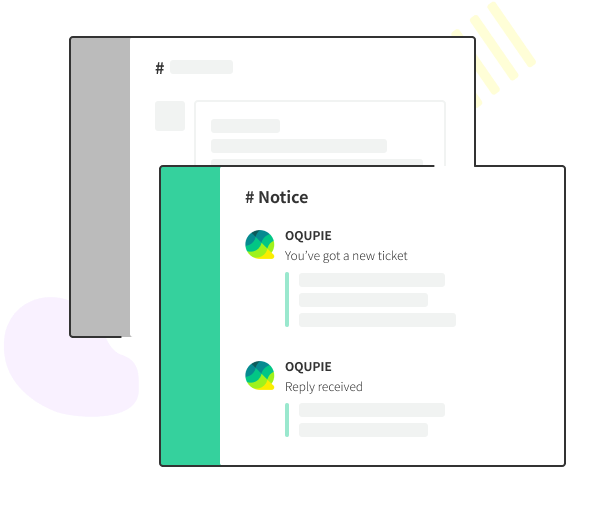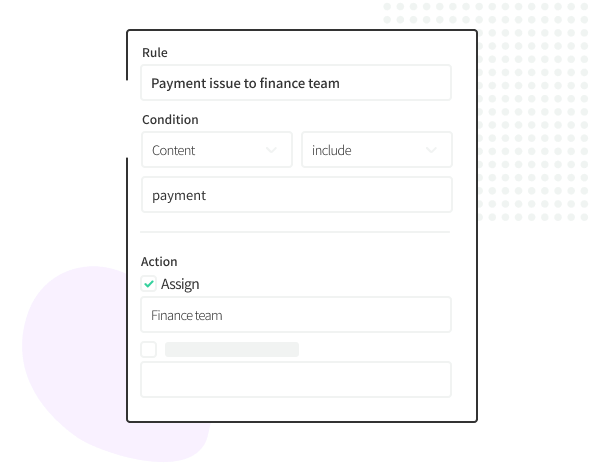 Business rules
Delivery bot
Deliver newly created tickets automatically with business rules. Create different conditions and actions to reduce repetitive tasks.

Set the order of the rules according to your needs and importance.

Run only the first matched rule or run all matching rules.
Efficiency
Schedule bot
The system automatically checks the ticket locker every hour and performs tasks according to the schedule set for tickets within the last 30 days.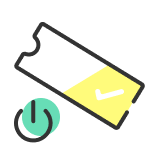 Close resolved tickets
Tickets in a resolved state are automatically closed after a certain amount of time.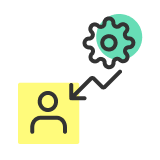 Automatic ticket assignment
Assign tickets to a group or member that hasn't been assigned for a certain amount of time.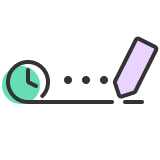 Resolving of unanswered tickets
If the customer's additional inquiries are not answered for a certain period of time after the response, the 'in progress' or 'waiting' status ticket is changed to the 'completed' status.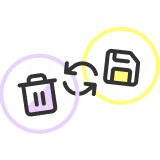 Delete attachments
To protect customer privacy, files attached to tickets can be automatically deleted after a certain period of time.
Improve experience
Customer Notification Bot
Instead of a busy agent, customers noti-bot informs customers of their tickets progress.

Enable sending mail to customers based on the ticket status.

Send customized notifications using placeholders.