Customer Support Made Easy as Pie

OQUPIE
No more hassle with customer support. OQUPIE is easy from start to finish. Join now and create better customer experience with a breeze.
Try OQUPIE for free for an unlimited period. Create a workspace for you and your team to create better customer experience.
With a few clicks, connect email, SNS, customer portal, mobile SDK and more to start communicating with your customers.
Check messages and reply directly using OQUPIE's ticketing system where you can manage all your conversations.
Core Features
 Difficult tasks made easy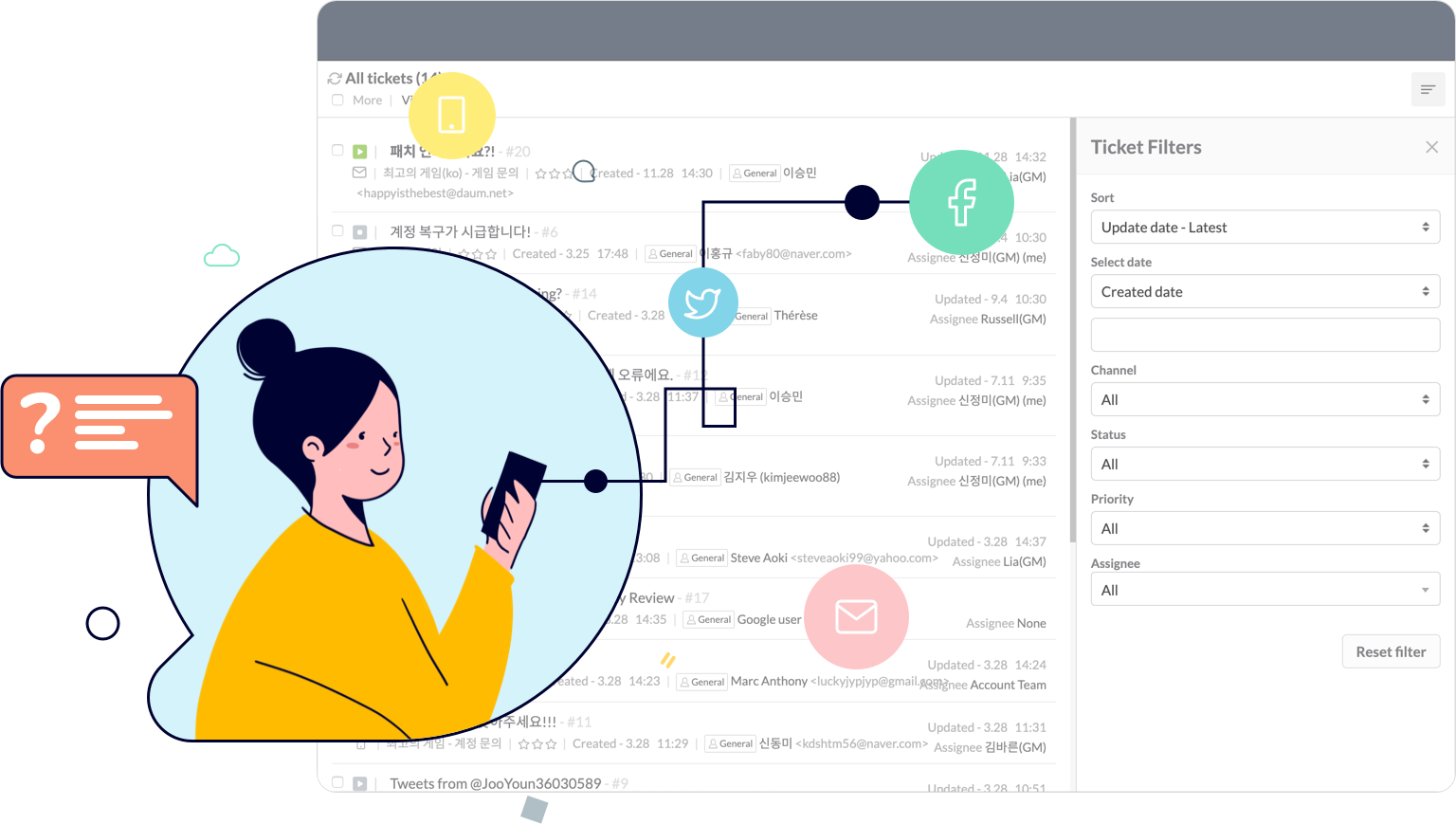 Ticketing System
Manage conversation between customers effectively by converting all the questions sent through multi-channels to tickets.
Collaboration and Personalization
Collaborate with your team members while personalizing your own work style. Together with your team customer support becomes fun.
Elevate Productivity
Automatic customer support to maximize efficiency with Bots that can assigns tickets, detect language, send out notifications and more.
Self-service
Solve problems in advance
Hhelp your customers help themselves. Set up your own customer portal and add documents that can solve customers' problems in advance.
Report and Analysis
Get insights from precise data and analysis
Dashboard and reports provide the data and analysis to improve the performance of your customer support. Check the state of your customer support with detailed reports on inquiry types, channel preference and more based on accurate data. Get better insights to create better customer experience.
For All Industries
Customer support made for everyone
PC & Mobile Games
Communicate with the users without leaving the game and change convert users to enthusiasts.
Education
Solve  repetitive questions and problems with Bots, and focus on the relationship that matters.
IT / Software
Operate all your online channelsand manage customer information in a single workspace.
O2O
Help businesses and customers stay connected with powerful scalability features.
Create the Best Customer Experience with OQUPIE!
Try OQUPIE for free forever. No credit card information required. Join now to get started.